How Successful People Spend Their Weekends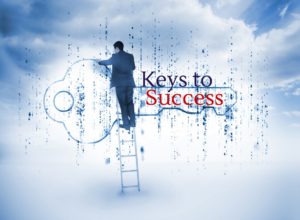 Sometimes it can be hard to wind down when the week is over.  The daily pressures associated with work, family and living in a connected society often worm their way into our weekends, eating at time which should be spent recharging our batteries.
The strangest thing is that many of the most successful people in the world know when it's appropriate to 'switch off' work to focus on other pursuits.
According to Caz Pollock, Chief Executive Officer at Pollock & Associates, this unique skill is often disregarded as 'slacker mentality'. In fact, the opposite is true. "In order to be successful at work, you must know when to relax and take stock. Many of the world's most successful individuals are passionate about hobbies which exist outside of their professional careers. It's absolutely vital to know when to stop and smell the roses!" 
Based on this, here are fourteen things successful people do – or should be doing – on weekends, according to Forbes.
Make time for family and friends
Exercise
Pursue a passion
Vacation
Disconnect
Volunteer
Avoid chores
Plan
Socialise
Gardening/Crafts/Games/Sports
Network
Reflect
Meditate
Recharge
To read more on each, go to Forbes' article on '14 Things Successful People Do On Weekends'. How many of these do you do?