We are all in this Together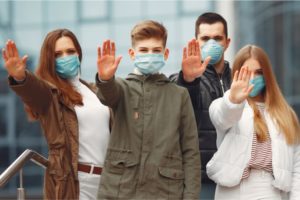 Last night, the President of our country addressed the nation to introduce stringent new measures in the effort to curb the spread of COVID-19 across South Africa.
Whilst not entirely unexpected, the immediacy and breadth of the required action reflects the seriousness of the situation facing all of us, both on a personal and business level. The timeframe to implementation of the national lockdown, is one which may leave many companies racing to sustain their business operations.
In light of the pandemic in which we are amidst, we would like to notify you, our valued client, that we are undertaking as many necessary precautions as possible. The safety of our employees, candidates, and clients are our primary concern. For our employees across our three main offices in Johannesburg, Durban and Cape Town, we've asked them to begin working from home starting today, 24th March.
We're also asking our teams to work with clients and candidates through digital channels as much as possible. We have cancelled all our face to face interviews and client visits. Our cloud based telephonic system, business software and internal processes gives us the platform to collaborate, share, and communicate with flexible tools that go where our team goes. In turn this improves the efficiency of our business operations.
We realize that in this time of crisis, it is critical that we make it possible for you to continue your operations and help you respond to the unique talent acquisition demands that you may be facing. We are working tirelessly to help everyone stay safe while at the same time continuing to serve you. We are all in this together.