Practical experience a stumbling block for local graduates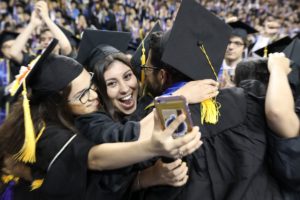 According to Catherine Wijnberg, Director and founder of the Fetola Foundation, the recent reported decrease in local unemployment figures of 0.1% does not actually reflect a decrease in unemployment in South Africa.
The 2012 fourth quarter labour survey reports that unemployment figures in South Africa dropped from 25% to 24.9% in late 2012. This figure suggests that around 50,000 previously unemployed people in South Africa found jobs in the final quarter of last year, but Winjberg suggests that actually this perceived improvement is due to an increase in the number of discouraged work seekers who have simply stopped looking for work.
In an article published in the Sunday Times (12 Jan 2013) entitled "When a McJob is worse than no work at all", Jonny Steinberg suggests that many young South Africans have a "deep disdain for work they perceive to be misaligned to their dreams." Steinberg raises the point that job seekers are often put off by the fact that to get to the top, you have to put in time at the bottom.
So, what's really at the heart of South African's youth unemployment crisis? Is it purely a lack of jobs, or is it more specifically a lack of the specific jobs that young people are looking for. Wijnberg believes that, especially for graduates, it is a combination of things. She suggests that the issue is partially due to a lack of focus on experiential learning by South African universities. "Many international students come to South Africa for workplace experience because this forms an integral and compulsory part of their course requirements," says Wijnberg. In South Africa, this is not the case, and for employers, this is a problem. Employers are faced with a pool of graduates with little to no real world experience, and while they may possess the right qualifications, they are deficient in important skills which can only be learnt through experience.
According to PepsiCo USA, this is actually a global problem. Shelby Thompson, PepsiCo's head of recruitment, said: "With one in five graduates struggling to find work after university, this research highlights the need for students to be thinking about gaining valuable industry experience outside their university courses."
Wijnberg raises another point, one which is specific to South Africa. She suggests that in SA, new employees have an exaggerated sense of fear which surrounds the unknown, due to the fact that often their parents worked menial jobs. As a result, their parents are unable to prepare them to adapt to a professional working environment.
There is a solution in the works, however. The new Graduate Asset Programme (GAP) is designed to bridge the gap between the academic world and the business world, by matching 24,000 graduates to small and medium host enterprises. The idea behind GAP is to provide graduates with practical work experience that will not only prepare them better for the world of business, but also help manage their expectations when joining the work force. Statistics indicate that 30% of internships translate into longer term career placement, so GAP is designed to make it easier for graduates to enter the workforce in this manner. GAP is due to launch in July 2012, and may prove to be a useful tool in solving South Africa's graduate unemployment problem.